A large-scale public art project featuring murals and installations from notable artists and community members has opened in the market town of Eccles.
We Live Here features 24 varied displays across Eccles as part of a Wild in Art project commissioned by Salford City Council.
Artwork on display include a mural on the side of Eccles Market by illustrator Hammo and an exhibition of work by members of From The Art of Salford.
Manchester-based street artist Aylo (Nomad Clan) has created a mural inspired by old botanical drawings to help highlight the beauty of Eccles' wildflowers whilst members of Age UK's Salford Friday Morning Art Group have created a wonderful collection of drawings on birds printed onto vinyl.
A colourful textile installation referencing cottage garden flowers has also been created by artist Lauren Mullarkey alongside the Salford Youth Service LGBTQ+ youth club and pupils from The Arbour Academy.
Other works include a mural paying homage to Eccles history in engineering on Church Street from contemporary artist Stephen M Campbell and a mixed media installation created by Humbug Art in collaboration with young people within the local community.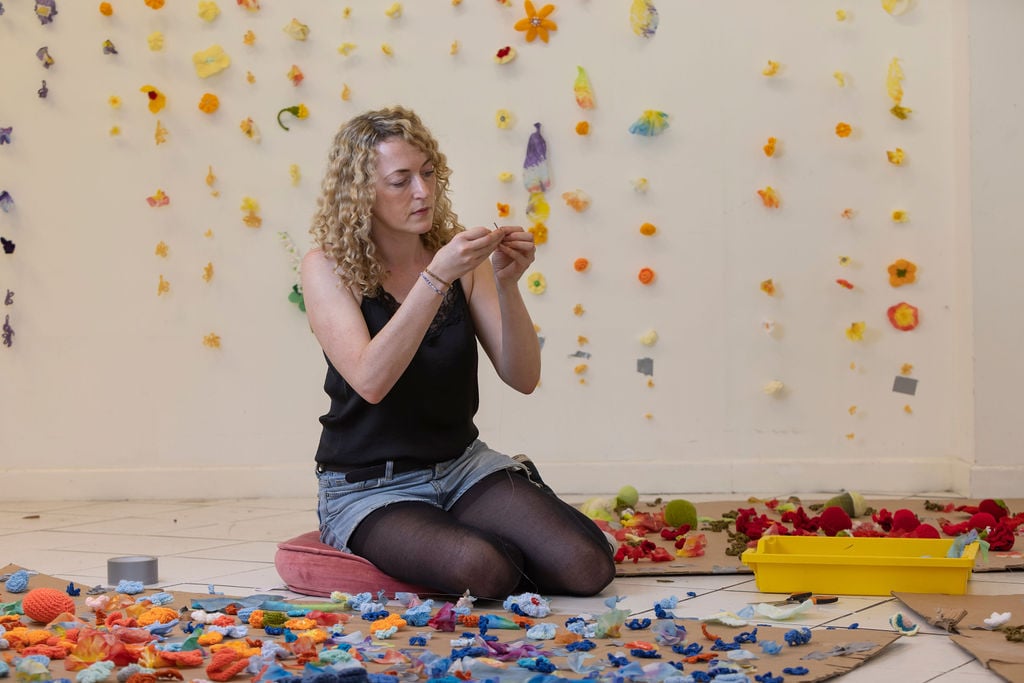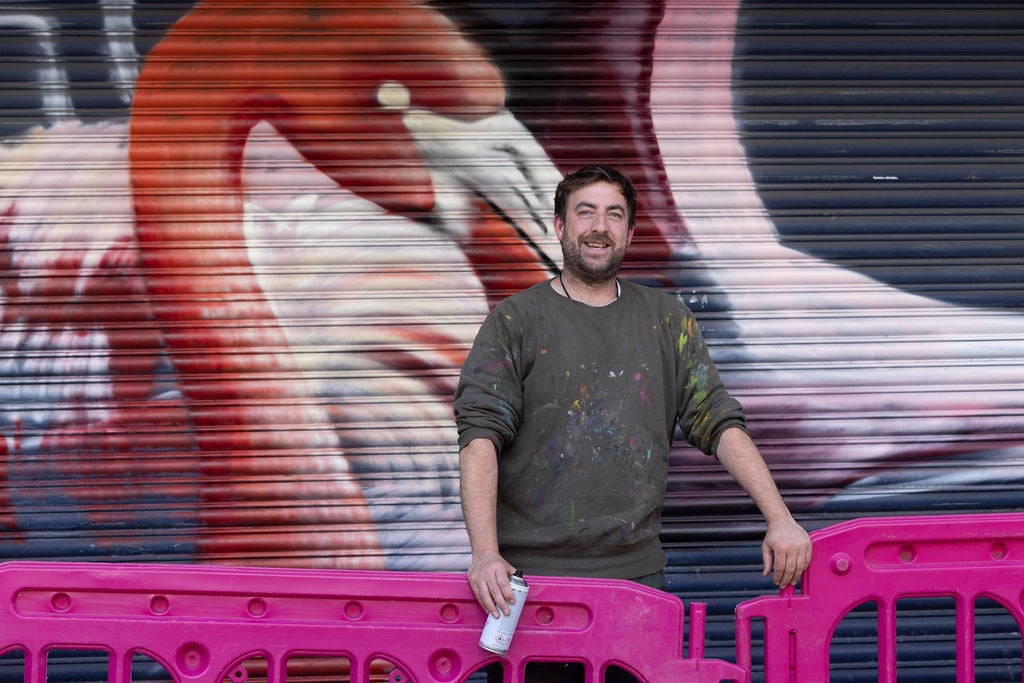 The project aims to celebrate the local community as well as the heritage of Eccles and how it could look in the future. Printed trail maps are available at Eccles Library and an online We Live Here map is also available.
Ben Reed, Head of Creative Development at Wild in Art said "It's really exciting to be involved in a project that forms part of the regeneration strategy of Eccles; it has so much potential and such a rich history.
"The feedback from the public as the artwork has been created has been heart-warming, I can't wait to see how people respond when it's all installed."
Councillor Mike McCluster, Lead Member for Planning, Transport and Sustainable Development, Salford City Council "The We Live Here art trail in the retail heart of Eccles will be an exciting addition for local residents and visitors alike to explore the vibrant artworks in spaces that they may pass by each day – from the Eccles Shopping Centre up through to Eccles Market, looping round to Eccles Gateway and library, and along Church Street.
"It's fantastic to have local artists and community groups in collaboration to deliver this trail, helping to shape what will be a colourful and joyful final showcase of public art open to all to enjoy from Friday 21 July – I really can't wait to explore and for the trail to come to life!"