Meet Our Team
The wild ones
We are a team of dedicated and entrepreneurial individuals, united by our passion for events, the arts and their impact.
Members of the team have wide-ranging career paths. This diverse experience brings with it an enviable black book of contacts, a wealth of knowledge, and a shared vision for creating public art events that everybody can get involved with.
We have coverage the length and breadth of the country with offices in the Peak District and in West Sussex, and an extensive network of freelancers across the UK and abroad. Wherever our events are hosted we endeavour to employ local specialists.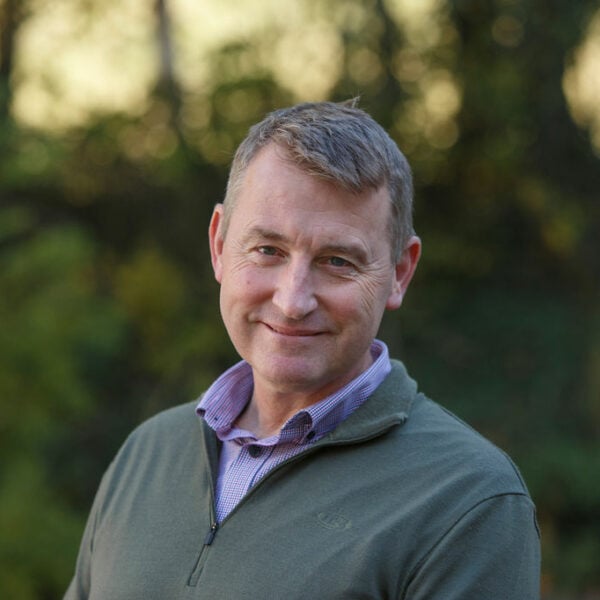 Charlie Langhorne
Managing Director and Co-founder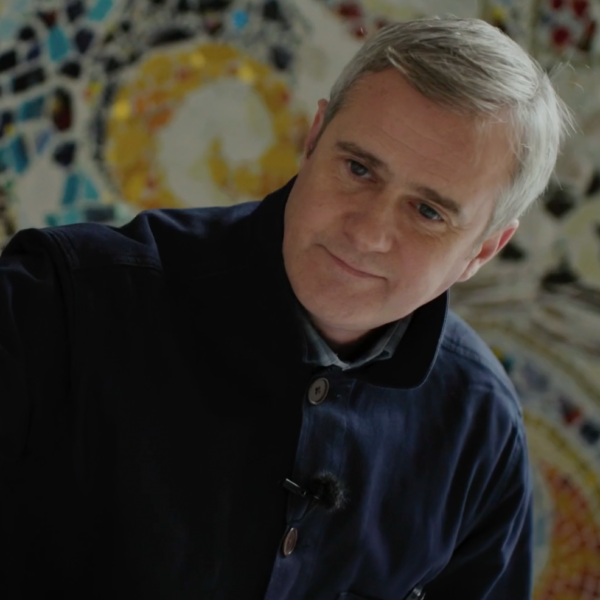 Ben Reed
Head of Creative Development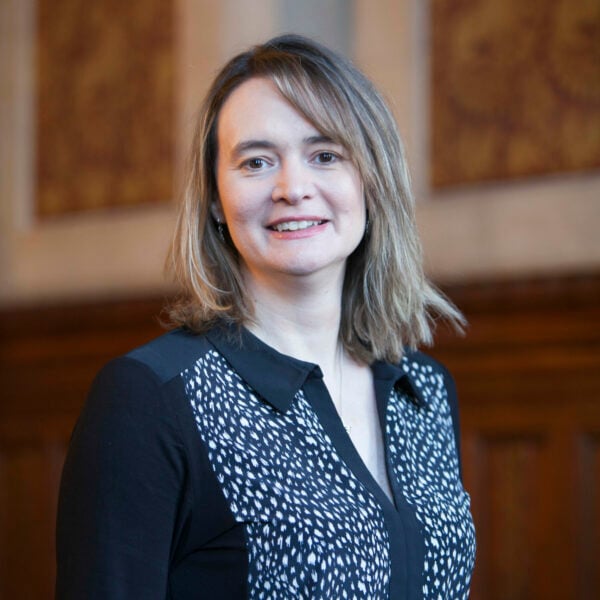 Ruth McAllister
Marketing Director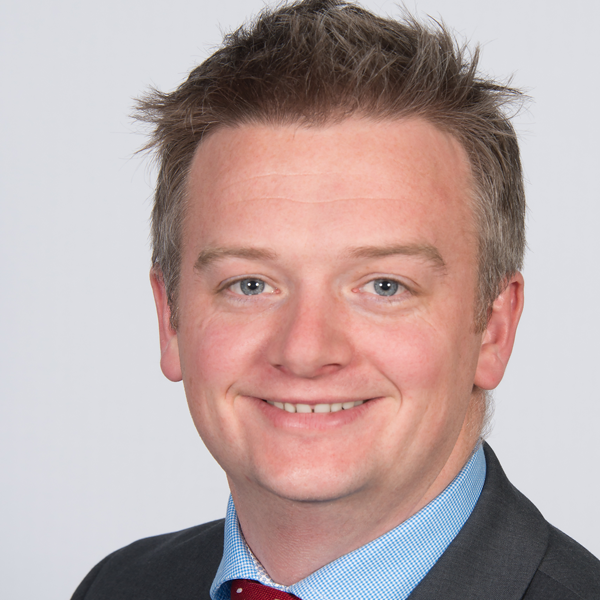 Nick Byrne
Business Director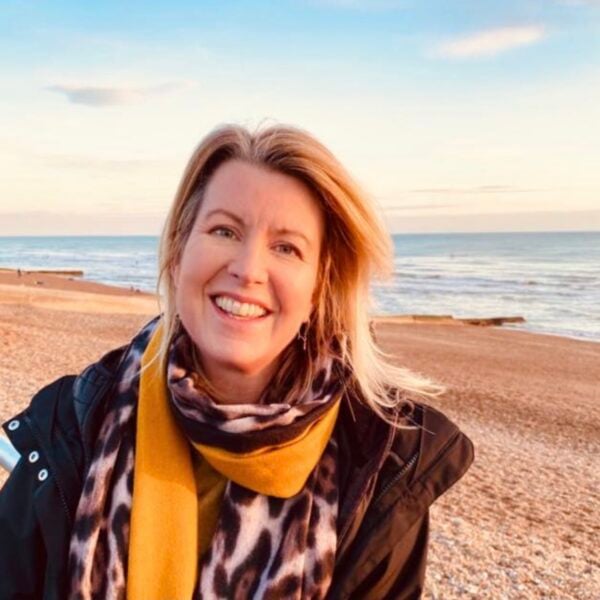 Sarah Harvey
Trail Director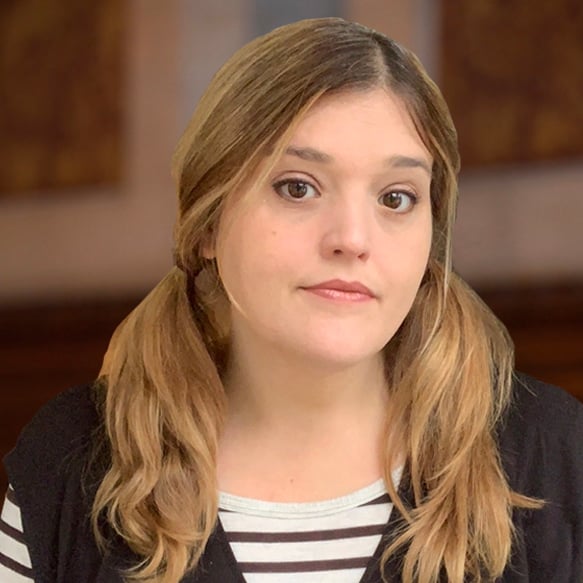 Annie Laughrin
Art and Education Manager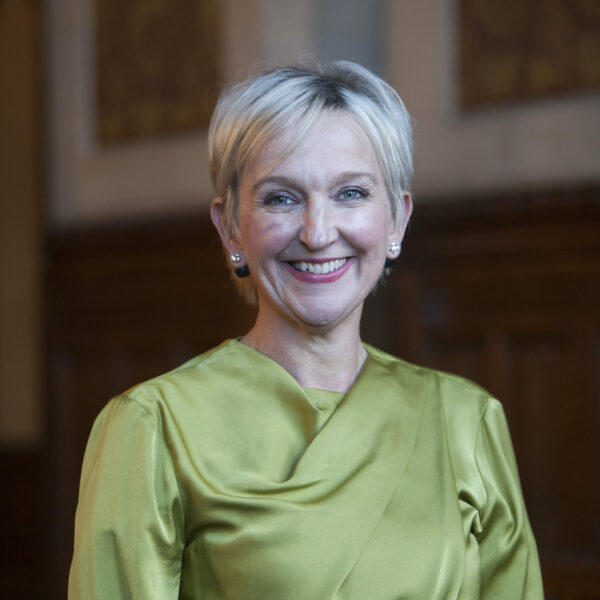 Julie Gaskell
Head of Partnerships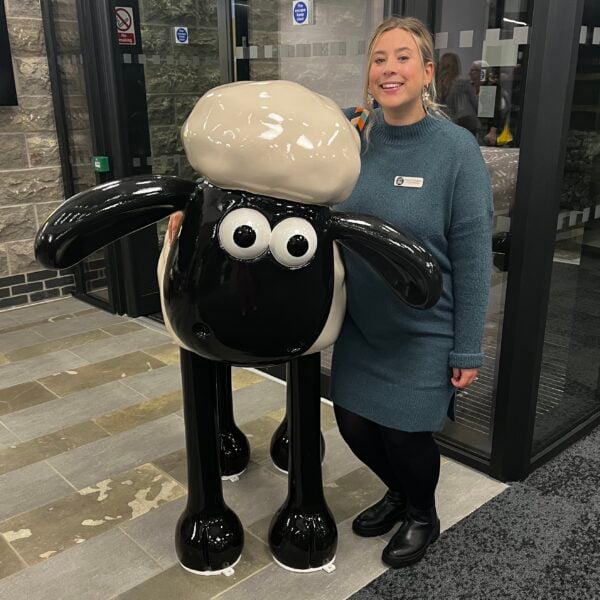 Kate O'Callaghan
Project Manager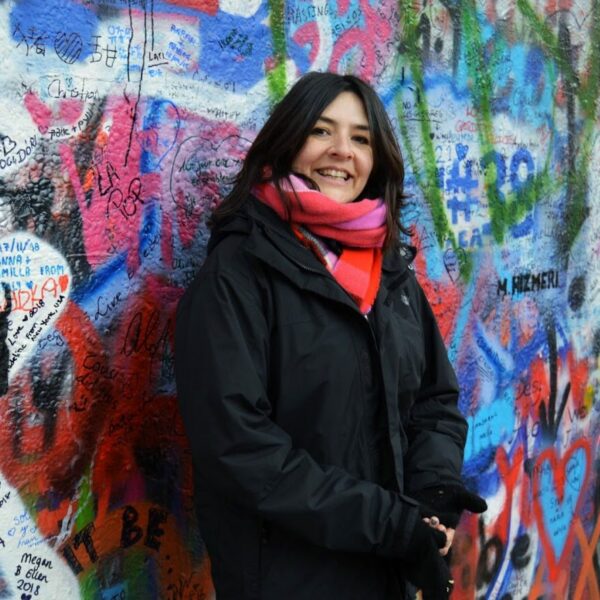 Michelle Turton
Digital Project Manager
Rosie Walsh
Content Marketing Executive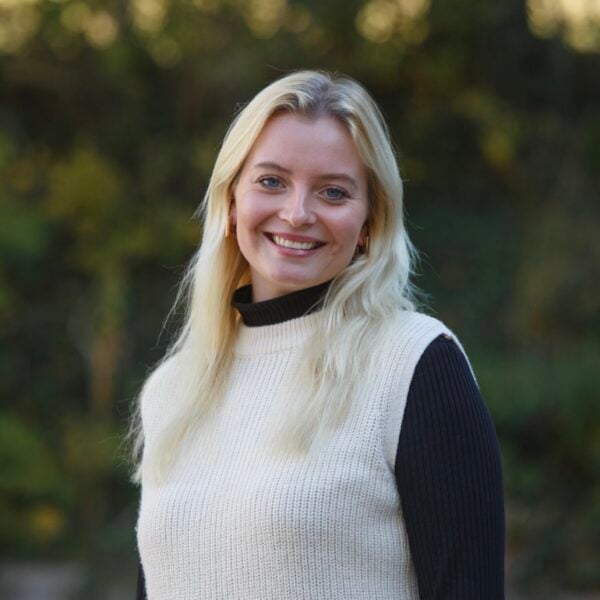 Isy Langhorne
Account Executive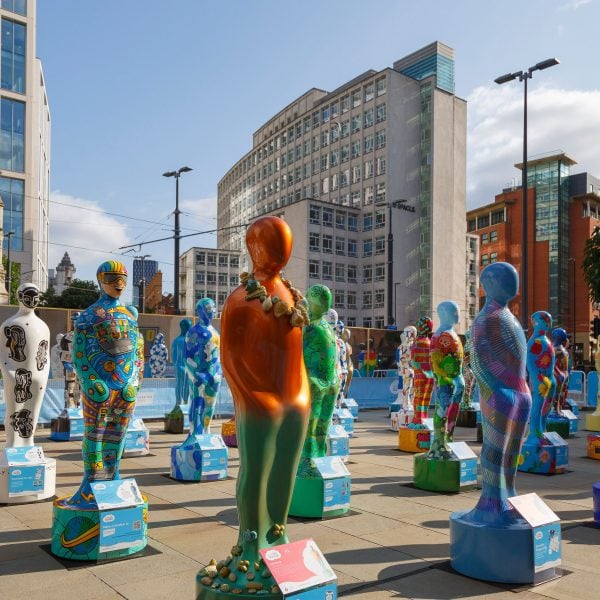 Cheryl Bannister
Finance and Executive Administrator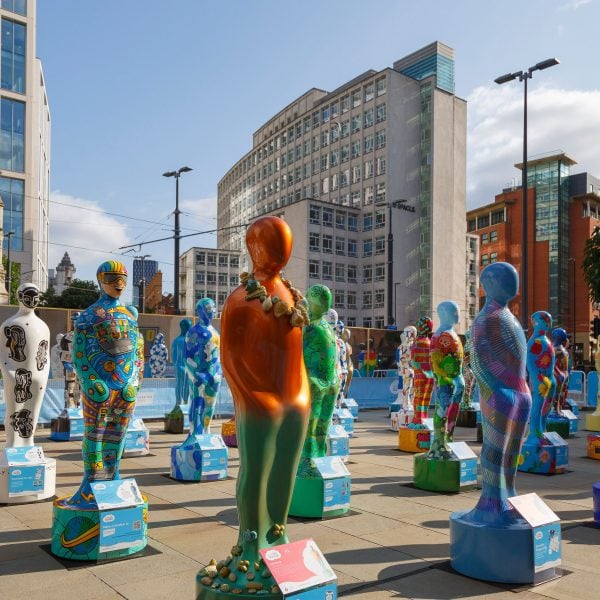 Neil Cooney
Project Manager
Charlie Langhorne
Managing Director and Co-founder
Charlie, a former sports executive and army officer, was at the forefront of taking exhibitions of cow sculptures to cities across Europe as Managing Director of CowParade.
Before setting up Wild in Art with Sally-Ann Wilkinson he also developed a match-funding programme to encourage sponsorship of grass root level sport, and worked with the International Tennis Federation, Oxford and Cambridge University Boat Race, Royal Ascot and the World Athletics Championships.
You might not be surprised to learn that he represented Great Britain in the winter sport of Skeleton.
He's a big believer in collaborative working to make the shared vision for an event a reality.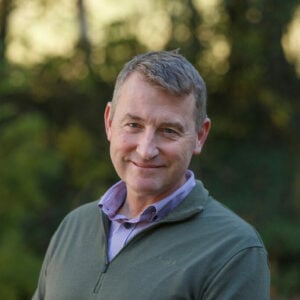 Ben Reed
Head of Creative Development
A proud Mancunian with a talent for European languages, Ben delivered festivals, public art interventions, events, exhibitions and creative education projects throughout Europe before joining Wild in Art. This included Eurocultured Street Festival and working with funders from the EU, Arts Council England, embassies and numerous international brands.
He brings to the team his vast experience working with international partners and an enviable black book of contacts.
Ben's job is to ensure that each of our campaigns and events are as creative and effective as they can be. He loves the variety of work – no two days are ever the same – and relishes working with talented creatives who get people excited about arts and culture.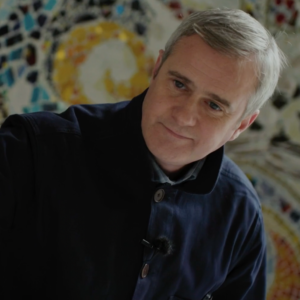 Ruth McAllister
Marketing Director
Ruth is a CIM-qualified marketer with a background in tourism, arts, cultural and sport event marketing, digital communications and stakeholder management. She has worked with major event partners including the BBC, Sky, British Cycling and UEFA to develop and implement multi-channel marketing campaigns for events including: BBC Proms in the Park, the Great Manchester Run, Skyride, the Sport Relief Mile and the UEFA Cup Final.
Ruth manages Wild in Art's marketing team and is responsible for our marketing and communications strategy as well as overall branding and image. She has also project managed some of our special events and projects including Whale Tales and The Big Hoot Auckland, the Year of the Bus sculpture trails working with Transport for London, and Stroll Discovery Trails for the London 2012 Olympics and Paralympics.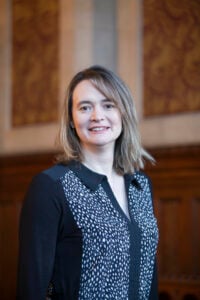 Nick Byrne
Business Director
A qualified Chartered Management Accountant with CIMA, Nick brings with him experience from large PLC organisations working in the contracting service sector. He's passionate about applying his knowledge to help small businesses realise their ambitions and aspirations.
He works across the whole of Wild in Art, leading our finance function and advising all of the team (and always with a smile!). He's a keen sports fan, participating and spectating with his two sons and cheering on Manchester United.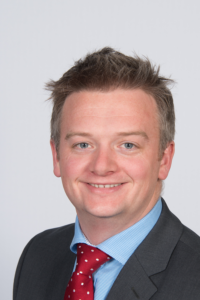 Sarah Harvey
Trail Director
After an apprenticeship with John Lewis, Sarah proceeded to work in the fast-moving travel and media industry with Disney and First Choice and then Newsquest, developing her sales, promotions and event management experience. Following a move to the charity sector she managed two major initiatives for Chestnut Tree House Children's Hospice, and most recently for Martlets Hospice in her hometown of Brighton.
Sarah is passionate about promoting positive community and financial growth for the charity sector. She shares her expertise with our team and partners, in particular helping charities to reach their fundraising ambitions.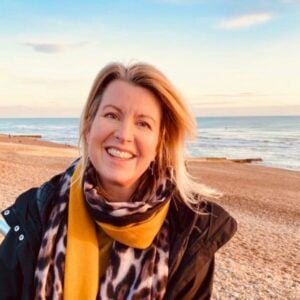 Annie Laughrin
Art and Education Manager
Annie divides her time at Wild in Art supporting our event partners in realising their Learning, Arts and Community Programmes, as well as developing our own education products and services. She also project manages some of our own bespoke events; commissioning artists and curating events and installations.
It's not unusual to find her in the painting space with a coffee in one hand, mobile phone in the other, whilst keeping artists and installation teams in check, and planning complex delivery itineraries… plate spinning is a speciality!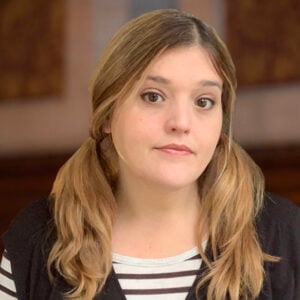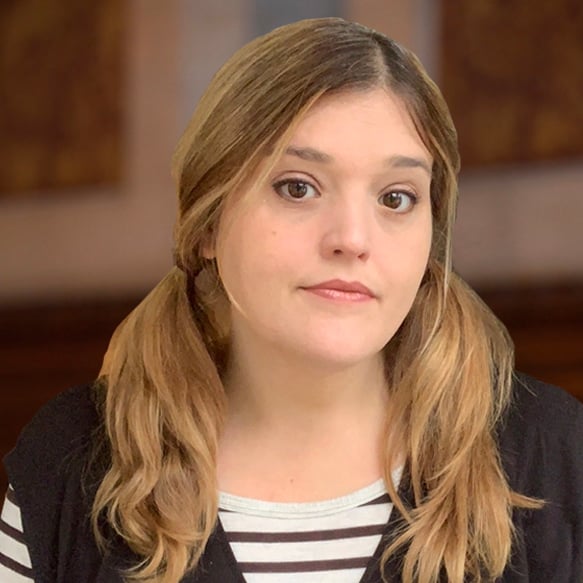 Julie Gaskell
Head of Partnerships
Julie is our sponsorship specialist, helping our event partners with the tools for their sponsorship drive. Her former roles have included Head of Corporate PR for United Utilities and Head of Communications for Stobart Group. In 2011, she led the return of Widnes Vikings into Super League as its CEO and subsequently lectured at Liverpool John Moores University on sports management. She headed up sponsorship for the International Festival for Business 2014 and 2016 in Liverpool.
Julie led the sponsorship drive for Manchester's Bee in the City event in 2018 and for Gratitude and Cows about Cambridge in 2021. Outside of work she enjoys travelling and running.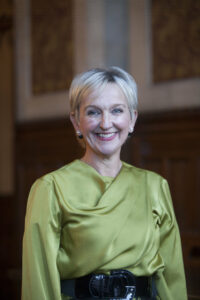 Kate O'Callaghan
Project Manager
After graduating in Film and Television Studies at The University of Nottingham, Kate joined the BBC's Learning Team organising a national programme of events in conjunction with Countryfile and Springwatch, which encouraged people to engage with nature and be more active. While living down under she worked in the Events team at Melbourne Arts Centre.
Kate leads on all of our licensed character events, working with familiar names such as Shaun the Sheep, Elmer the Patchwork Elephant, The Snowman & more. When she's not in the office or on the road visiting an event partner, Kate owns a coffee van and can be found at markets and events across the North West.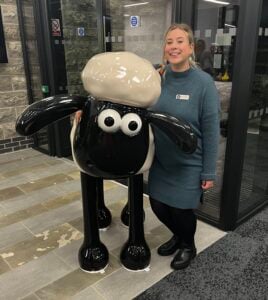 Michelle Turton
Digital Project Manager
Michelle is a CIM-qualified Digital Marketer having worked in marketing and communications on both agency and client sides. As a freelancer at Wild in Art, she is charged with digital project management and is responsible for the delivery of our websites and apps for event partners.
An illustrator specialising in portrait, travel and lifestyle illustration, her work has been exhibited internationally and has been featured in books, on buildings, skateboard decks, 3D sculptures and walls across the world. You can also see her portraits in the book 1000 Portrait Illustrations, which is available in the National Portrait Gallery, London.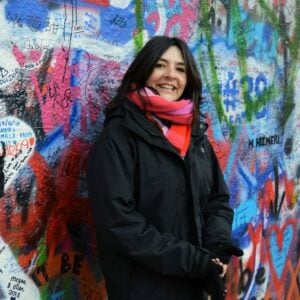 Rosie Walsh
Content Marketing Executive
Rosie graduated in Psychology from the University of Liverpool and worked as a specialist coffee barista before studying for qualifications in digital marketing. In her spare time, she also created content for her Etsy business selling handmade woven art for several years before joining us.
Rosie is behind all things content at Wild in Art, from our socials to our website and newsletters, as well as supporting the wider marketing team and event partners. She has always loved visiting public art – and has fond memories of exploring Wild in Art's Bee in the City in 2018 – and is passionate about sharing other's creativity.
Outside of work, Rosie is an avid knitter and always has a new project on the go – from jumpers to scarves and even miniature knitted frogs!
Isy Langhorne
Account Executive
Isy graduated in Psychology from the University of Kent and followed her interest in Neuroscience through a master's degree. Isy pursued her wish to work in a fun and rewarding role. Working at Wild in Art allows her to make a difference, helping to raise vital funds for our amazing charity partners whilst also being creative and doing something new every day.
As an account executive, Isy works closely with our event partners to support them on their Wild in Art journey and make it as smooth and successful as possible.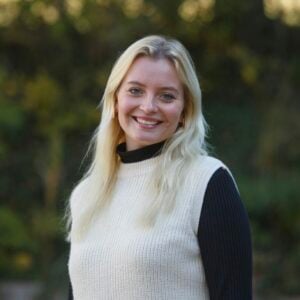 Cheryl Bannister
Finance and Executive Administrator
A professional member of the Institute of Certified Bookkeepers, Cheryl brings her number crunching skills and passion for all things creative to Wild in Art. After studying photography at university, she retrained, qualifying in Advanced Bookkeeping and Accounts to hone her skills at a builder's merchants.
Outside of work she enjoys building Lego creations and bug hotels with her son. She also likes camping holidays in Anglesey, where she's recently returned to photography to capture stunning images of the island.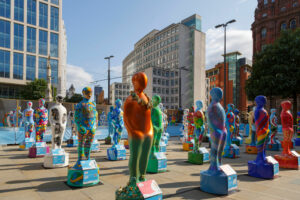 Neil Cooney
Project Manager
Neil is a placemaking consultant based in Scotland's cultural heartland, Dundee. Involved in the inception of V&A Dundee and Dundee's Capital of Culture bids, he is part of Dundee's UNESCO City of Design team supporting their activity in the city and beyond.
With experience delivering a wide range of cultural projects, bids and events, Neil has a specific knowledge of community engagement. He brings expertise in sourcing external funding, creative learning activity and marketing.
Following his studies in publishing and decade-long experience with Borders Books, Neil still considers himself a bookseller at heart – which may also explain his affinity for all things Oor Wullie!
Image coming soon.