A 'tort-ally' amazing night
Fifty-four of the Tortoise Takeover sculptures went to auction on the 21 September for Durrell Wildlife Conservation Trust and raised a staggering £720,500.
The 'Not Fast Food' tortoise by artist Donna Newman was the highest-selling tortoise, going for £26,000.
The exciting evening also saw a new record for the auctioning of a Wild in Art sculpture when the special Hare sculpture Love To Run, Painted by Jersey artist Nick Romeril, sold for £100,000.
Durrell Wildlife Conservation Trust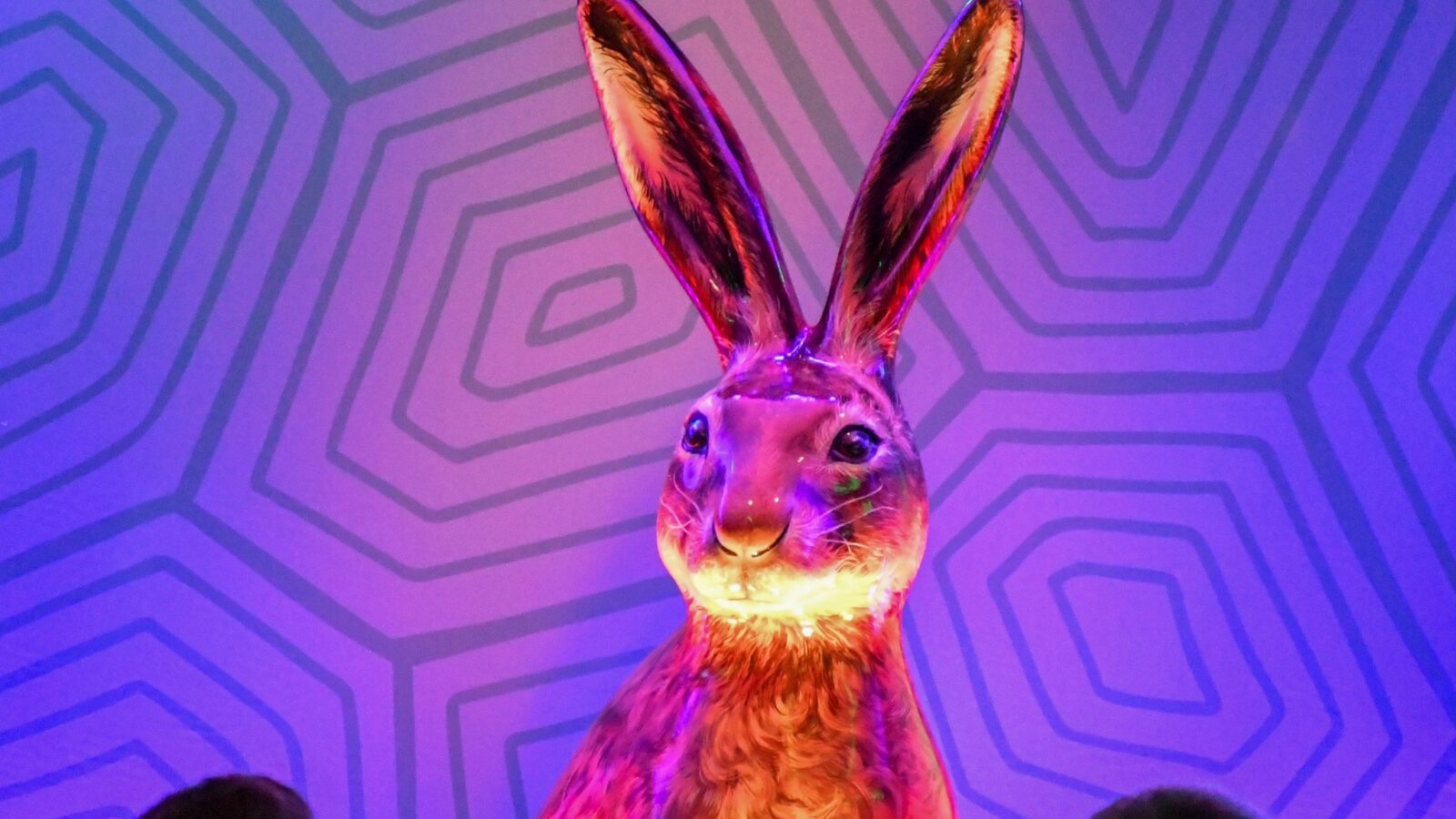 The hare beat the previous record of £72,000 for 'The Space Between Us' gorilla from the Go Wild Gorillas auction in 2019.
The proceeds from the auction and fundraising throughout the summer will help build new improved and more sustainable facilities for for some of the most endangered species Durrell works with.
The auction was the finale after 115 of the sculptures were dotted around Jersey this summer.
The trail was open for nine weeks and featured 50 large sculptures and a further 65 smaller sculptures which were decorated by schools and community groups.
Read more about the event.